MAY AT THE ALTAMONT FREE LIBRARY!
WE WILL BE CLOSED MONDAY, MAY 30TH FOR MEMORIAL DAY! HAVE A SAFE AND FUN HOLIDAY!

AROUND THE WORLD POTLUCK: THE UNITED NATIONS                                                              Monday, March 23rd at 6 PM                                                                                                                               Bring a dish to share from a country of your choice with a little background on why you chose the country and dish!  Sign up at the front desk!
ADULT BOOK CLUBS
On Care For Our Common Hope by Pope Francis                                                                                         Monday, May 2nd at 12 PM
My Name is Lucy Barton by Elizabeth Strout                                                                                                 Monday, May 16th at 7 PM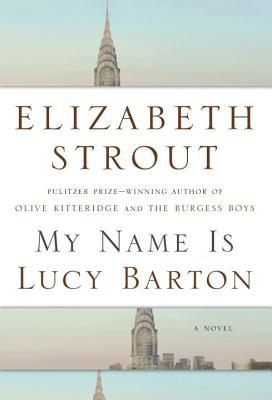 MOTHER'S DAY CARD CRAFT                                                                                                                               Tuesday, May 3rd from 3 PM to 6 PM                                                                                                                Make you favorite mom a beautiful handmade card for Mother's Day. We'll have all the supplies you need to make a creative and personal gift to let your mom or grandma know that you love them!
LIBRARY BOOK SALE AND GARAGE SALE                                                                                                     Saturday, May 7th at 8 AM to 5 PM                                                                                                                     Find your new favorite book, CD, or DVD at the AFL's annual book sale! You can also find a new home for your old books by donation the to the library. If we can put them into circulation, we will. If not, we'll sell them to raise money for the library. We'll also be holding a garage also, so please visit us during the Altamont PTA's village-wide garage sale.
SPRINGTIME BIRD WALK WITH DAN CAPUANO                                                                                          Saturday, May 21st at 9 AM                                                                                                                                    Get out your binocular(or borrow ours) for some bird watching! Youngsters are welcome. Meet at the library for a one hour walk.
PLANTS FEED ME!                                                                                                                                                      Tuesday, May 31st at 3 PM                                                                                                                                  Did you ever want to make delicious healthy food from vegetables you can grow yourself? Please join us for a fun event (for 4 to 7 year olds) based on the book Plants Feed Me by Lizzy Rockwell. Led by Ronnie Seigel and Virginia Dorwaldt, this program will be limited to seven children, so please call the library at (518)861-7239 to registrar in advance!
MEMORIAL DAY PARADE BANNER
The Library will be proudly marching in the Altamont Memorial Day parade on Sunday, May 22nd, and we need a hand in making a banner for the parade. in fact, we need 100 hand! To celebrate our 100th anniversary, we'll be making a banner with 100 hand prints, so please stop by the library during the book sale on Saturday, May 7th to add your mark to our banner. Thanks for lending a hand!
And as always every Tuesdays at 10:30 there is a Preschooler's Storytime and every Wednesday at 10:30 there is a Toddler's Storytime!